Scott
Director
Technician
Workshop Coordinator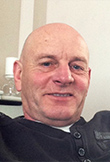 Duncan (eng tech) MIMI
Director
Nominated Tester
Technician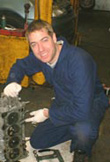 Phillip
MOT Nominated Tester
Lead Technician,
Phil has been with us since leaving school (a long time ago). After qualifying as a technician he has become an integral part of the well oiled machine that is ProvidenceProtech. From customer service to full service Phil can do it all
Cherie
Receptionist / Financial Administrator

George
The latest recruit to the team George is keen, eager to learn and sponge like in the way he takes in what he learns, great with workmates and customers alike, the future looks bright for all
Sandra
Receptionist, Office Guru
Sandra joined us after a career in retail. Her jolly manner and ability to multitask with a smile on her face makes the reception area a place where customers would spend all day if they had the time.